Vanmark Financial Services provides a whole of market independent offer to clients that wish to purchase a home, holiday home or fund a property development project. Our understanding of the property market together with our long-term relationship with funders and lenders gives us a vast array of available funding options across the whole marketplace.
50yrs
Over 50 years of experience across the Financial Services team
Committed to giving our clients best advice
With a collective experience spanning over 50 years, our team have access to all the funding options available in the marketplace. Our commitment to giving clients the best advice always means we are confident we can provide you with the ideal funding options to purchase your latest and future properties.
Professional service and the best financial advice
Whether buying you're first home or remortgaging to free up some funds we can provide you with the right advice. All our advisors are fully qualified and insured with years of experience. For more information on the mortgage guarantee scheme, help to buy, Right to buy, shared Ownership complete our contact form and we will be in touch.
Equity release is a special type of mortgage that is only available to homeowners over 55. There are some subtle differences between the plans, our professional advisors will confidently explain your options so you can make the best decision for you.
Mortgage protection insurance acts a safety net to cover your monthly mortgage repayments if you can no longer afford them due to a range of circumstances. It can prevent you from having to default on your mortgage, and so avoid repossession of your home.
A bridging loan is usually short-term borrowing used as a way to bridge a gap in funding until your house sale – or other transaction – goes through. At Vanmark we can give you the relevant advice and detail to make an informed decision as bridging loans are secured on your property.
Ultimately, owning a buy to let property is an investment and one that has the potential to generate both an income and a capital gain. If you're considering investing in a buy to let property having. a clear strategy will maximise your gains, and this is where we can help.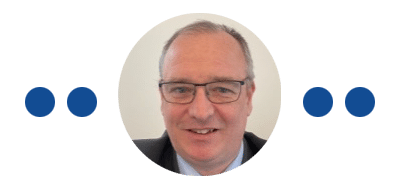 Having worked in the Financial services profession for over 34 years I have seen vast changes in the solutions available to improve my client's financial position a fact I find exciting whenever I meet a new client and discuss their plans and goals. Buying a property for any reason is a life changing achievement, being part of that process gives me immense satisfaction. The first 28 years of my career was spent at Barclays Bank where I gained huge experience dealing with many clients' with varying needs, when the opportunity arrived to become an independent adviser and an important part of Vanmark Financial Services it was an easy decision to make. Six years later I have no regrets and particularly value the relationships with my colleagues and our new and long-term clients. The complexities and vast array of options available to people when funding a property purchase, makes it's vital to have access to the whole market to provide the best possible service.
It's vital to have access to the whole market to provide the best possible service.
As a senior member of the Vanmark team (age and experience) I enjoy working with my colleagues to provide great solutions for their clients. I particularly like working on bespoke solutions for our many business and entrepreneurial clients who are buying land, expanding their property portfolios, or raising funds for other life priorities. The rise of Equity Release products to the mainstream marketplace, I believe is a real game changer for the quality of life of an ever-growing number of people who what the money to enjoy their later years by maximising all the previous years of hard work.
At Vanmark Financial Services, we pride ourselves on giving clients the best possible advice in every situation which has led to loyal clients and a constant stream of new introductions from existing clients.
If you are looking for a thorough market research, a professional service, and a rigorous approach to the best advice, I am really looking forward to meeting you.
Chris, thank you for being such a help! We are due to complete in the morning, which is very exciting and that's been made a simpler process thanks to you.
Chris managed to find us a lender, saving around £400 every month. Thank you so much, Chris; you have changed our family's life.
Contact us for professional service and the best financial advice. We are confident you will be impressed by our reasonable fees for a high-quality service.
Tel: 01865 959099
Email: info@vanmarkfs@co.uk
Address: Willowbrook, Oxford Rd, Frilford, Oxfordshire, OX13 5NU